About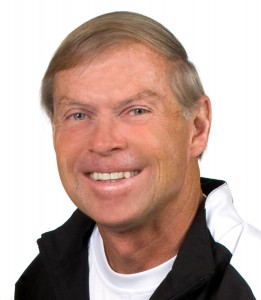 Dr. Bryce Young has been successful as a teacher, coach and author. Featured as a clinician internationally, he has conducted Peak Performance Training Seminars for athletes and coaches in all sports. Over 120 colleges and universities and 250 teams have benefited from his training programs. He serves as Senior Advisory Staff Consultant for Head Sports. The principles taught by Dr. Young are based on his University of Virginia doctoral research and 30 years of successful application.
At Bethany College in Kansas, Dr. Young's teams earned ten conference championships in ten years. In fourteen years of college coaching, Dr. Young's student athletes achieved a 100% graduation rate including seven Academic All Americans and ten playing All Americans. Young was five times voted Kansas Coach of the Year. He served as President of the NAIA National Tennis Coaches Association and as a member of the NCAA Intercollegiate Tennis Association Board of Directors.
Recent honors include selection to the USTA/Missouri Valley Hall of Fame for lifetime contributions to coaching education and sport science.
As Associate Athletic Director and Tennis Director for the University of Texas-Pan American, his NCAA Division I women's and men's tennis teams enjoyed national and international success. The men's tennis team established a school record for season wins.
Dr. Young provides personal coaching and peak performance seminars in business and sport. His clients include the PGA, LPGA, United States Tennis Association, nationally ranked college teams, ATP and WTA tennis tour professionals, and World Team Tennis.
He is the author of The Courtside Coach with Dr. Linda Bunker and a series of Visual Eyes mental training CDs with Linda LeClaire. He serves as television sport psychology consultant on CNN and CNNI (International).
Certified Member: Professional Tennis Registry, US Professional Tennis Association, Association for the Advancement of Applied Sport Psychology.
Back to Top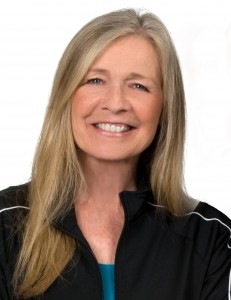 Linda LeClaire is a pioneer in performance enhancement, specializing in mental, emotional and spiritual energy to enhance physical performance. Ms. LeClaire is the founder of Visual-Eyes® and the creator of Visual-Eyes Mental and Emotional  Training CDs. Professional athletes and business executives around the world use her CD, "The Confidence Factor."
Ms. LeClaire's experience covers over 25 years of teaching, coaching, and training athletes of all levels, as well as successful business professionals. She serves as Senior Advisory Staff Consultant for Head Sports.
Ms. LeClaire is a teacher, certified hypnotherapist, an accomplished author, and a much sought after Energy Coach. Linda is a pioneer in Energy Coaching. She has the distinction of being the first person ever employed by a NCAA Division I athletic program as an Energy Coach. Her techniques teach individuals to move out of the fear that blocks the natural flow of energy and consequentially, higher level  performance. At the University of Minnesota she worked with the women's basketball and tennis teams. While working with the tennis teams they went from the bottom of the Big Ten to their highest ever national ranking!
She works with athletes in all sports including swimming, baseball, basketball, hockey, tennis and golf. Ms. LeClaire's clientele list includes members of the Solheim Cup Team, LPGA and PGA Tour Professionals, WTA and ATP Tour professionals, Olympics, Special Olympics, and Paralympics, numerous collegiate athletic departments, and Fortune 500 executives.
Linda leads seminars, retreats, and corporate training sessions on mental, emotional, and spiritual strength, leadership, stress reduction, confidence, visualization, relationships, self-esteem and of course Peak Performance.
Ms. LeClaire's work as an author is diverse. As co-author of The Whole Kid Peace Activity Book, Linda and her co-authors created a book  filled with activities that promote a young person's self-esteem and inner peace.
Her second book, Yes, God Speaks to Women, Too! is an inspiring message of health, healing and hope that teaches both men and women how to move out of fear and live from a place of hope and love.
Linda's newest book, The Confidence Factor, is already getting rave reviews. Who couldn't use more confidence?
Linda's online courses are now available! You can now experience Linda LeClaire's Energy Training online. To order: STOP DOUBTING YOURSELF: SIMPLE STEPS THAT TURN FEMALE ATHLETES INTO CONFIDENT ATHLETES go to: app.mastermind.com/masterminds/34583
Coming Together
Linda and Bryce
Dr. Bryce Young and Linda LeClaire are dedicated to helping people achieve their highest human potential in sport and life.
"Bryce and Linda have been my mentors for over 10 years. They are the best tandem in Sport Psychology today! The thing that separates them from the rest is the total passion they have for what they do and the compassion they have for the people who train with them."
Sujay Lama
Head Coach, Women's Tennis
University of North Texas
Former WTA Touring Coach
Meet our fabulous children, Lisa and Josh!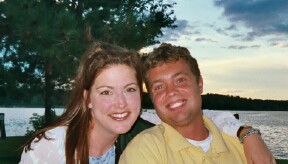 Lisa and Josh give us unending joy and meaning in our lives.
They bring us a breath of fresh air with their enthusiasm and passion for life.
Introducing our precious little Earth Angels!
The pure love children exude in learning and play is something
we want to help our clients remember and express.
Brianna and Natalie  inspire us to be better, to dig deeper, to reach higher,
to be all that we are meant to be. What a blessing they are!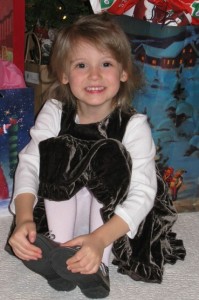 Brianna -3 yrs. old                                       Natalie 15 months